Thanks to Janet and Diane for sending pictures with their comments.  Tillie is thrilled.
Here's Janet's Lily as a glamorous Halloween witch.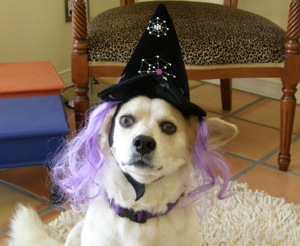 "I predict Lily will fulfill her dream to be a squirrel this Halloween season," says Nostradogus, "though she might have to invoke her considerable  magical powers to balance two tails."
And here's Diane's beautiful Django. With her bejeweled tag and gorgeous coat, who needs a costume for adornment?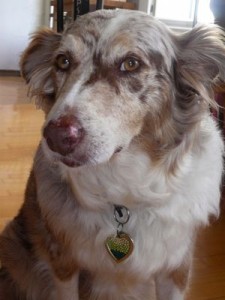 "I'm with Django," says Bosco. "Simple is beautiful."